Intro
Process optimization is our investment in a lasting partnership
Our vision is to grow with you and stand by your side as an indispensable partner. We are motivated by the prospect of mastering our customers' challenges. It is no coincidence that our company produces precision tools and customer solutions that regularly cause a stir in the industry. We believe that passion and commitment in tool and mould making are the best guarantee for creative and perfectly formed solutions.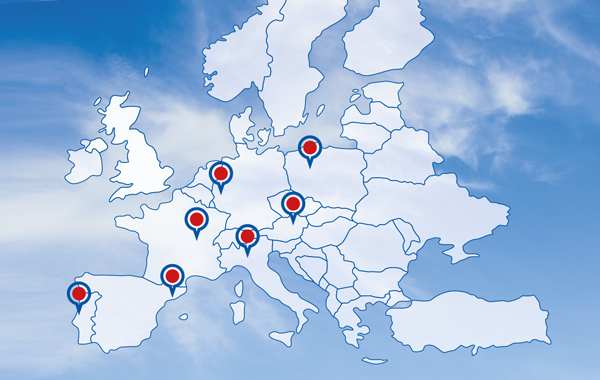 INTERNATIONALITY
Those wanting to transcend borders need a strong partner
As an internationally operating company, we are aware of the importance and necessity of uniform standards. This is why we not only support you throughout most of Europe with a highly sophisticated supply programme, but also with the same comprehensive service. With sales offices located all over Europe, we provide you with excellent advice on every corner of the continent. For you, this means maximum availability of tools and expertise to meet your daily challenges.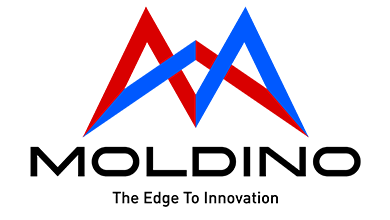 MMC Hitachi Tool and the new brand MOLDINO
MMC Hitachi Tool has been synonymous with the finest engineering skills for over 80 years. What began as a manufacturing business in Japan in 1933 has developed over the years into a leading supplier of innovative precision tools designed for demanding die and mold applications. We intend to keep making history with this aspiration in the future. All MMC Hitachi Tool activities have been united in one brand since spring 2017: MOLDINO. This abbreviation for "MOLD + DIE + INNOVATION" underlines our focused market orientation in die and mold.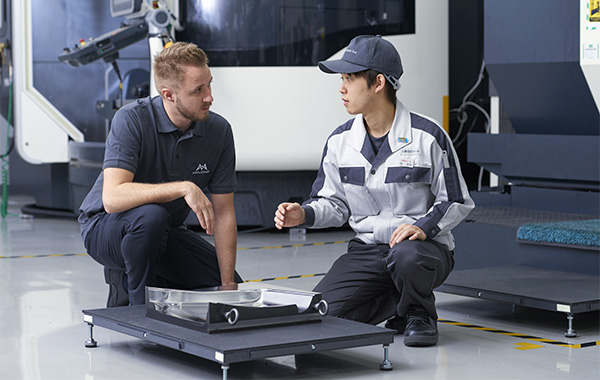 RESEARCH & DEVELOPMENT
High quality tools made in Japan
The development and manufacture of high-performance, high-quality tools requires more than engineering competence and metallurgical expertise. Our teams of experts in Japan continuously develop new high-performance, high-quality tools for die and mold using detailed market and process analyses. This means you benefit from our many years of interdisciplinary and cross-material knowledge as well as from continuous investment in new technologies.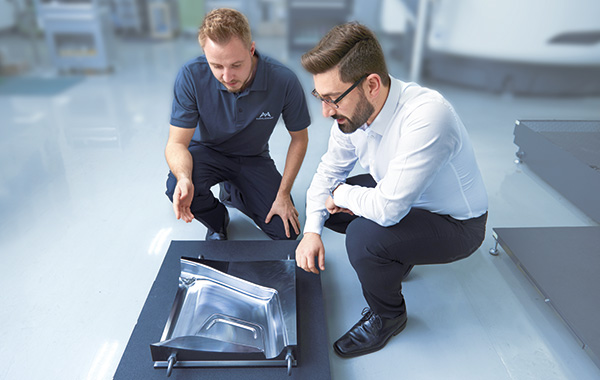 PROCESS OPTIMISERS
All our activities have one goal: the satisfaction of our customers
We pool your requirements with our technical application expertise and jointly develop optimisation strategies. These individual consulting services are already provided before an order is placed, since our tools often open up entirely new approaches and possibilities in the implementation of manufacturing challenges. Our Production50® concept provides a common starting point for efficient process optimisation. The objective here is to continuously develop tailor-made solutions together with you.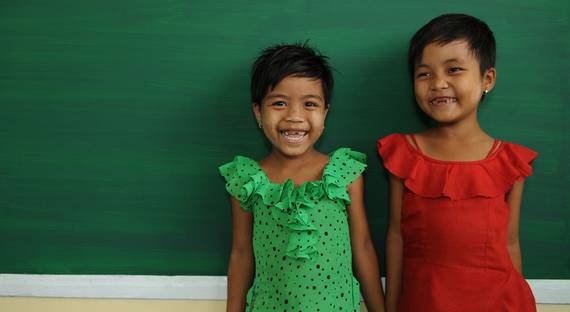 CSR – Corporate Social Responsibility
As a subsidiary of MMC Hitachi Tool Ltd., we are subject to internal guidelines, which are practiced worldwide within the framework of our CSR and Compliance Programme. The activities of our CSR programme in Europe are largely concentrated in the areas of:
Education and training
Environment and nature
Social affairs
We, the staff and management of MMC Hitachi Tool Engineering Europe, have taken it upon ourselves to care for the welfare of children. Employees have been giving up their Christmas gifts to finance these projects for some years now. We began supporting the international aid organisation Plan International in 2010. We now sponsor 11 children and support two SOS Children's Villages in Mali (Africa) and Merzig (Germany). We also finance individual projects every year, such as building a well, training a teacher or buying a dairy cow. We are very passionate about this long-term project and our trainees are always very happy to support it.